Village News & Events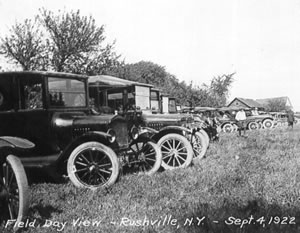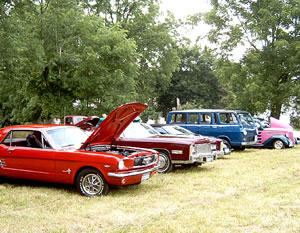 Public Hearing - Planning Board


May 19, 2021



NOTICE OF PUBLIC HEARING
Village of Rushville Planning Board
PLEASE TAKE NOTICE that the Rushville Planning Board
will hold a public hearing pursuant to Article XVII Section 17 (F)
of the Zoning Ordinance on the following matters:
21 Douglas Dr. Tax Map # 156.17-1-19.100,
Chad & Melanie Hunt for Site Plan review relating to the
construction of a single-family home at that location and to discuss other business as determined by the Chair. Said hearing will be held on Wednesday May 19 at 5:30 PM at the Village Hall located at 1. S. Main Street, Rushville, NY
For more information contact:
Jeannie Kesel, Clerk Treasurer, Village of Rushville
585-554-3415

Dollar General Proposal


April 15, 2021



Date: April 15, 2021
To: Village Residents
From: David Le Clair, Mayor, Village of Rushville
Re: Proposed Development Gorham Rd. South Side

The Village will be receiving a proposal to develop the parcel adjacent to the Gorham / Rushville municipal boundary. The development includes a 9100 square-feet "Retail Variety Store", also known as a dollar type store, related site work, and parking to accommodate customer vehicles. The purpose of this memo is to alert you for an opportunity to view the informational meeting on May 10, 2021 at 7:00 PM by the developer's representative. Most likely the Village will review a formal application and hold a Public Hearing in the near future if allowed to proceed. The development, would require an amendment to our zoning law changing the existing parcel from residential to commercial. I suggest you visit the Village Web site for updates on future meetings. Please feel free to contact me at 554-3415 if you have any questions.

Rushville Hose Co. Chicken BBQ


August 1, 2020



11 am till chicken is gone.
Public Hearing


July 13, 2020



LEGAL NOTICE
Notice of Public Hearing
Village of Rushville, New York

The Village of Rushville, New York will hold a public hearing on July 13, 2020 at 7:00 p.m. at Village Hall, 1 South Main Street, for the purpose of hearing public comments on the Village of Rushville community development needs, and to discuss the possible submission of one or more Community Development Block Grant (CDBG) Community Planning applications for the 2020 program year.

The CDBG program is administered by the New York State Office of Community Renewal (OCR), and will make available to eligible local governments approximately $20 million based on the 2019 guidance for housing, economic development, public facilities, public infrastructure, and planning activities, with the principal purpose of benefitting low/moderate income persons. The hearing will provide further information about the CDBG program and will allow for citizen participation in the development of any proposed grant applications and/or to provide technical assistance to develop alternate proposals. Comments on the CDBG program or proposed project(s) will be received at this time. The hearing is being conducted pursuant to Section 570.486, Subpart I of the CFR and in compliance with the requirements of the Housing and Community Development Act of 1974, as amended.

The Village Hall is accessible to persons with disabilities. If special accommodations are needed for persons with disabilities, those with hearing impairments, or those in need of translation from English, those individuals should contact Joanne Burley, Village Clerk, at (585) 584-3415 or in-person at 1 South Main Street, at least one week in advance of the hearing date to allow for necessary arrangements. Written comments may also be submitted by mail to Joanne Burley, Village Clerk, 1 South Main Street, Rushville, New York, 14544 or by email at clerk@villageofrushville.com until July 13, 2020, at 7:00 p.m.

Interested in Volunteering at The Reading Center?


June 30, 2020



See Dodie Baker at the library for more information on how you can help!
2020 Village Elections


June 30, 2020



Tuesday, September 15, 2020 from Noon to 9pm at Rushville Village Hall




You must be a Village Resident and be registered at the county board of elections to be eligible to vote!